snyder county libraries
Summer Reading 2020
For Snyder County children 12 & under and their families
This year's program will consist of three parts:
1. Reading Logs
2. Online Programs
3. Online Challenges
Reader Zone
This app will take the place of the reading logs we have used in the past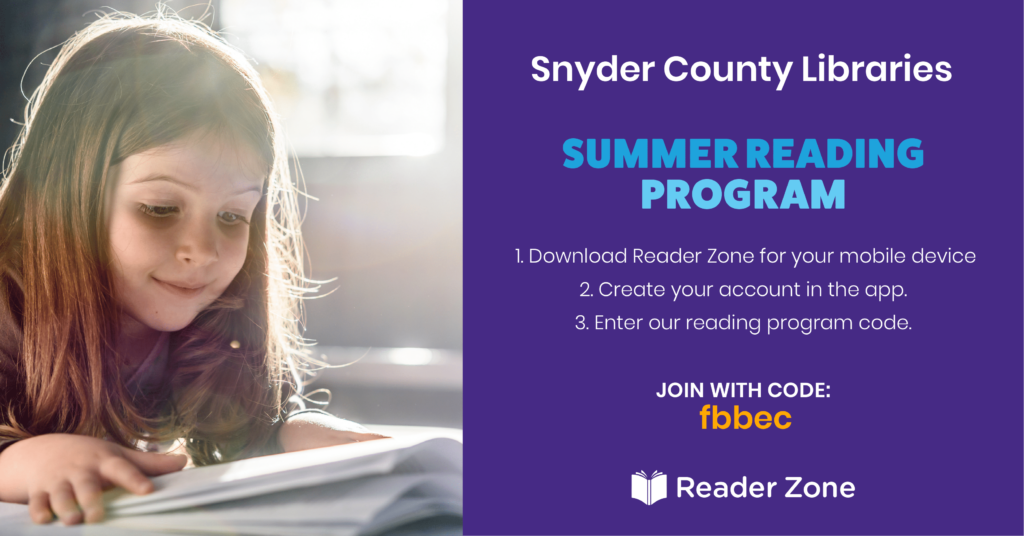 For assistance, call or email us.
Telephone: (570) 374-7163
Email: gelnett@snydercountylibraries.org
Online Programs
iiAll of our programming is available online through Facebook and YouTube. This programming consists of several video series. New videos will premiere six days a week at 10 AM beginning June 22 on both Facebook and YouTube. 
In addition to the video series, challenges will be posted in the Facebook group. If you do not want to use the Facebook group, please contact us via phone or email, and we can make arrangements to get printed materials to you.